Natadera ranked 18th at TripAdvisor as "Japan's best observation deck in 2017"!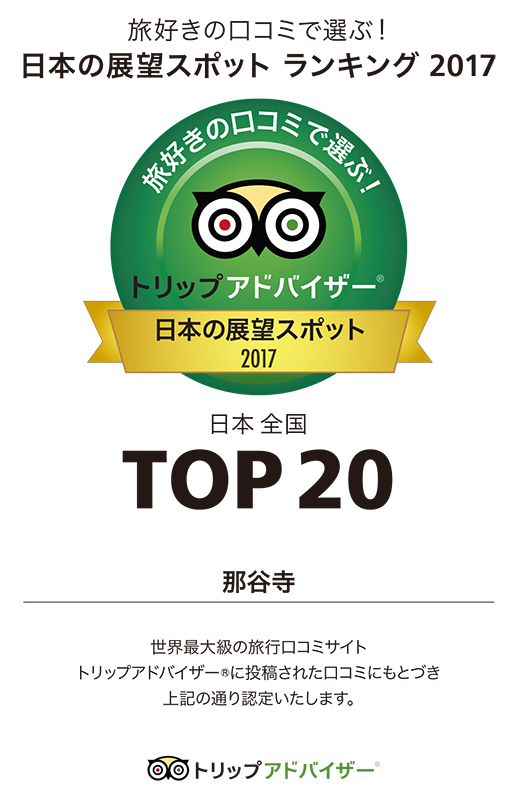 Famous for it's scenic and breathtaking landscape. Natadera was recently ranked 18th at Tripadvisor(World's largest travel site) as "Japan's Best Observation deck in 2017".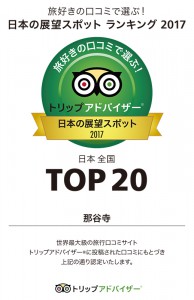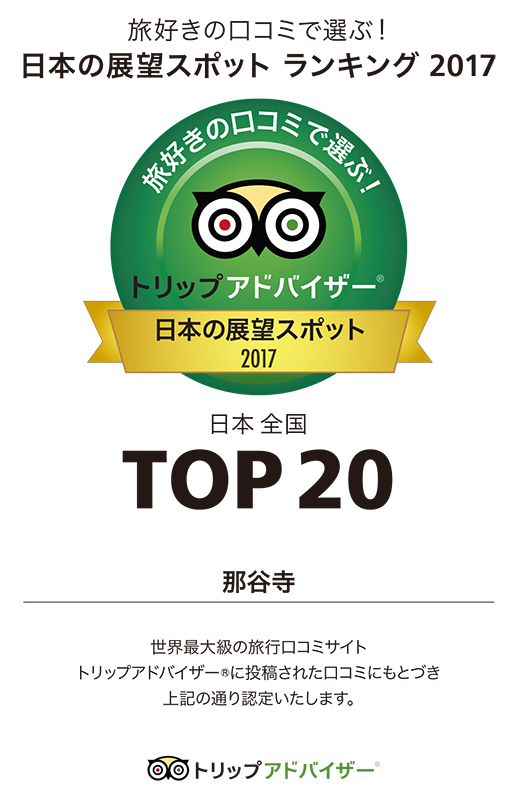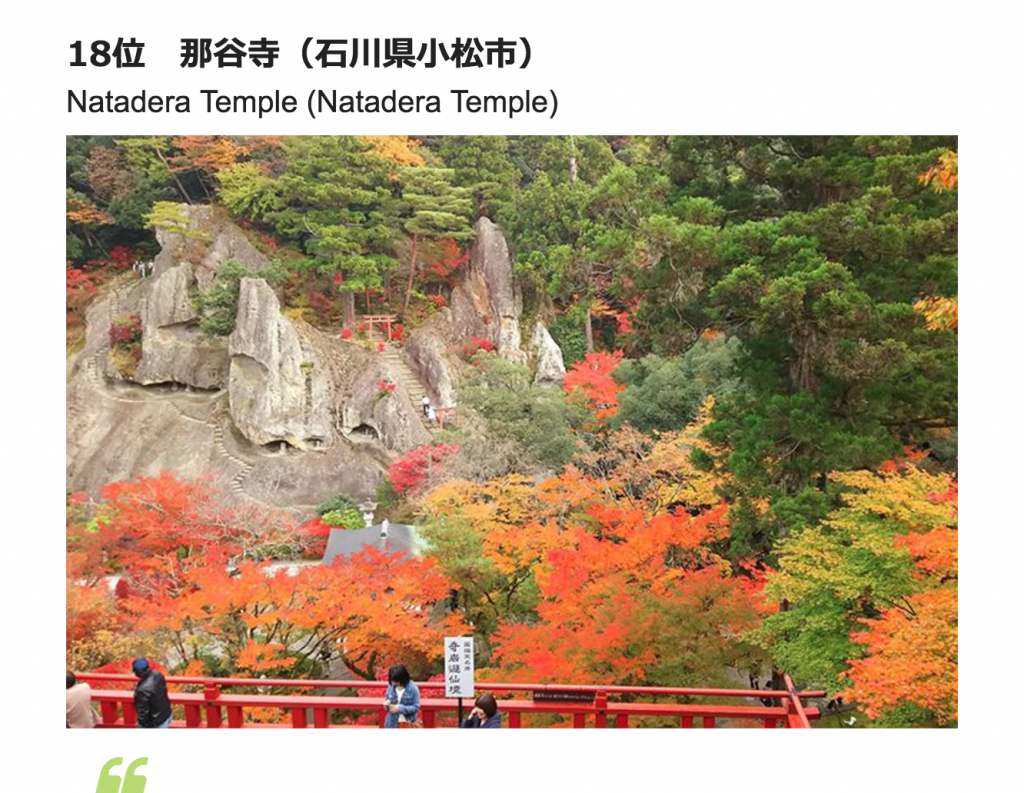 Natadera is blessed with beautiful nature. Breathtaking view of the snow in winter, Cherry blossoms in spring, Japanese maple in autumn and greenery in summer. You will definitely enjoy all facets of four seasons in Natadera. Here are some of the reviews from foreign and local tourists who visited Natadera .

Japan 1. The beautiful scenery never ceases to amaze me no matter how many times I visit Natadera. 2. A very beautiful temple with garden that dramatically change its scenery as the season changes. 3. It is very unique compared with many other temples. Natadera is truly one of a kind.

Outside Japan 1. "This is a Japanese identity!" 2. "Natadera is absolutely gorgeous,a hidden gem in Ishikawa" 3. "Natadera was a complete surprise"

http://tg.tripadvisor.jp/news/ranking/lookout_2017/

Please visit Natadera's Instagram and Tumblr page to view more updates!

コメント ( 0 )

トラックバックは利用できません。